How it started
We have been working since 2004 to bring the best of Macedonia – high quality, award winning red and white wines, spirits and beer- to Ontario, Canada through the LCBO. We strive to bring alcoholic beverages that will remind Macedonians of the times they lived in or visited Macedonia. We also hope to introduce Canadians to high quality Macedonian products that will impress them with both taste and quality at much lower prices than comparable products. Cheers!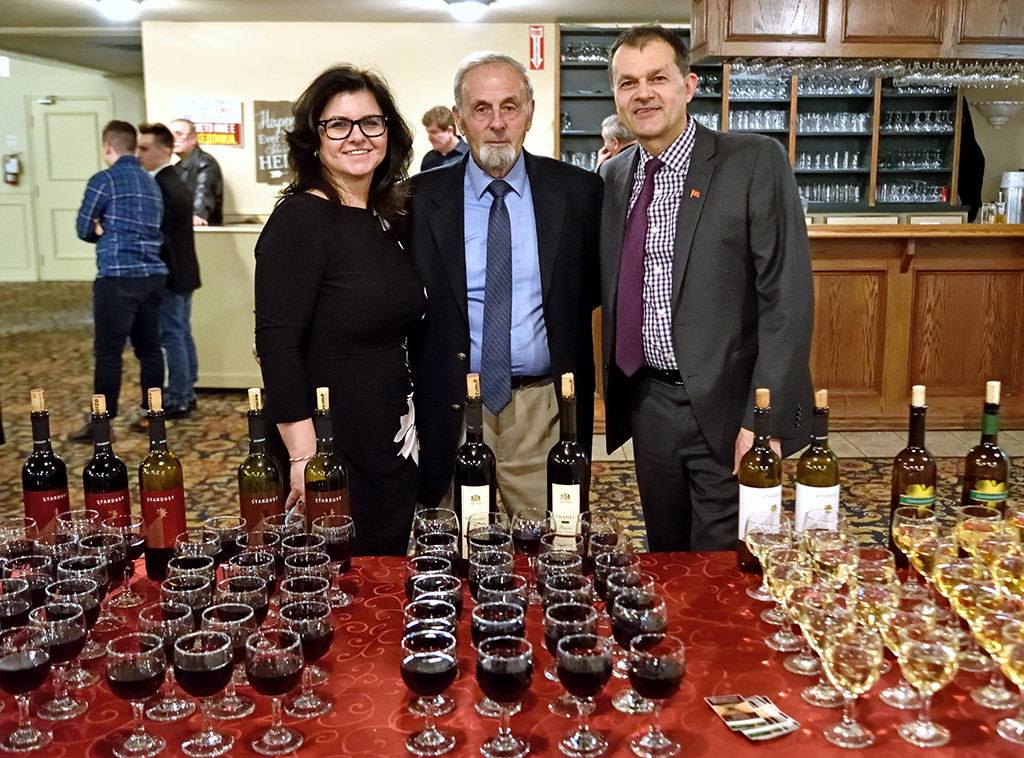 Ezimit Vino
Ezimit Vino is located in the south-eastern part of the Republic of Macedonia. There is an ancient winery dating back to the 3rd Century B.C. located in a neighbouring area. Wines of various grape varieties are made using ancient traditions along with customized modern processes, with frequent monitoring to ensure optimal maturation. High quality red, white and rose wines are produced in small batches and slowly aged. The barrique wines, first made in 2000, are slowly aged in oak barrels. Sparkling wines will soon be added to the wide assortment available from Ezimit Vino winery. Stara Kukja Zolta Rakija is a fine wine brandy that is aged for 12 years in French oak barrels. Stara Kukja Bela Rakija, a traditional Macedonian starokrajska rakija with a crystal clear colour is made using traditional Macedonian methods and is aged in stainless steel barrels. Ezimit Vino winery makes every effort to produce wines and spirits that show the passion of Macedonia's rich history and traditions of wine making.
Visit Ezimit
No added chemicals.
All of the wines, spirits and beers we import are first analyzed by a laboratory in Macedonia and then analyzed a second time by the LCBO. The laboratory analyses show high levels of  purity with either no pesticides and herbicides or levels far below other products available from the LCBO.