How it started
We have been working since 2004 to bring the best of Macedonia – high quality, award winning red, white and rose wines, spirits and beer- to Ontario, Canada through the LCBO. We strive to bring alcoholic beverages that will remind Macedonians of the times they lived in or visited Macedonia. We also hope to introduce Canadians to high quality Macedonian products that will impress them with both taste and quality at much lower prices than comparable products. Cheers!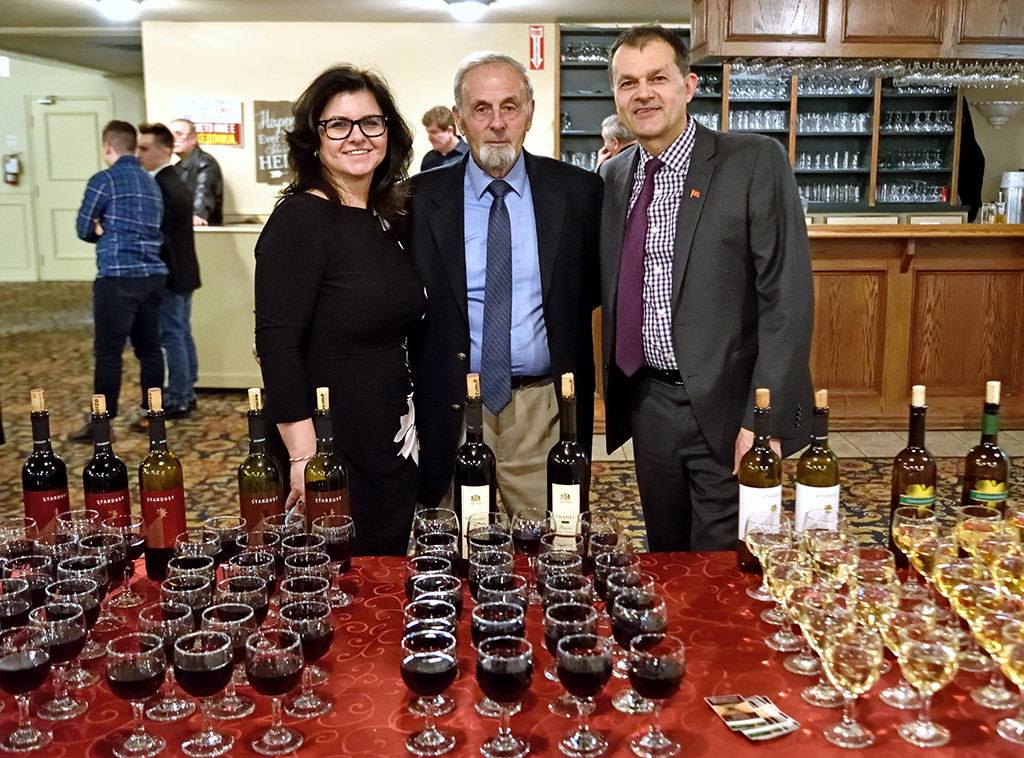 Ezimit Vino
Ezimit Vino winery is a family owned winery that was established in 1994 and is both ISO 9001:2008 and HACCP certified. They have over 400 hectares of vineyards where they grow a variety of grapes, as well as buying grapes from local vineyards. Grape varieties include many indigenous Macedonian varieties such as Vranec and Kratosija, and they have successfully grown many other varieties such as Cabernet Sauvignon and Chardonnay. They have a capacity of 5 million bottles per year and produce over 30 different brands of wines and spirits. Ezimit Vino winery is committed to be a leading company in the ecological growth of grapes, fairness to its suppliers and workers, and the production of the finest wines and spirits.
With an ancient winery dating back to the second century B.C. located near by, Ezimit Vino winery blends ancient traditions with modern processes. Wines are made from various grape varieties harvested by hand at the peak of ripeness. The wines are constantly monitored to ensure optimal maturation. High quality red, white and rose wines are produced in small batches and slowly aged. The limited production barrique wines, first made in the year 2000, are slowly aged in oak barrels. Sparkling wines will soon be a part of the wide assortment from Ezimit Vino winery. The Rakija is distilled from high quality wines, in Macedonian it is called Lozova. Stara Kukja Zolta Rakija- Brandy is aged for 10 years in imported French oak barrels. The Stara Kukja Bela- Spirit is a traditional Macedonian rakija that is aged for 6 months in steel barrels and is crystal clear in colour.
Visit Ezimit
No added chemicals.
All of the wines, spirits and beers we import are first analyzed by a laboratory in Macedonia and then analyzed a second time when they arrive in Ontario, Canada by the LCBO. The tests are very thorough and include taste tests and a full chemical analysis.